Sportrax
Riding made easy
This tough, off road bike is a great introduction to riding ATVs. It comes with lots of great features to make riding easy, comfortable and fun.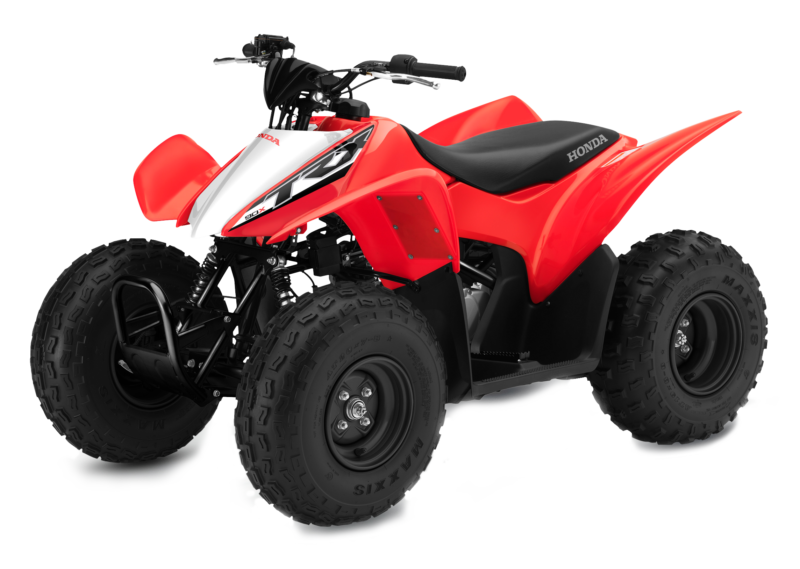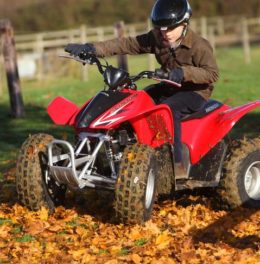 Low seat height
Low seat height (660mm) aids rider comfort.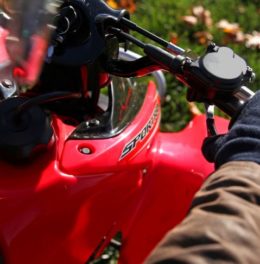 Proportions
The handlebars and short-reach front break levers have been designed for greater comfort and safety for our young riders.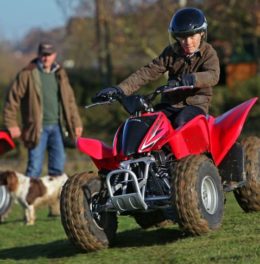 Transmission
The 4-speed manual gear shift, automatic clutch and adjustable throttle limiter make it really easy for young riders to master the Sportrax 90 quickly.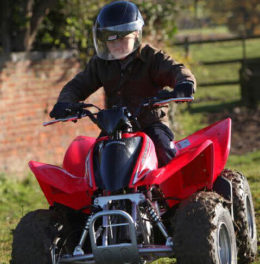 Floorboards
Unique floorboards allow the rider's feet to grip the footrests while keeping away mud and debris.